Healthcare products for a modern healthcare environment
Hygiene / alternating pressure mattresses for the
for the healthcare sector.
Flame resistant mattresses / textiles.
Smoking aprons and protection.
Rescue sheets and rescue mattresses.
Positioning cushions, Schampi cushion, heel support etc.
News from Järven Health Care

It may sound unlikely, but often brand new medical mattresses are full of holes. The string of tiny holes left by an ordinary seam
Read more "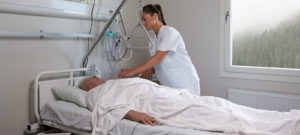 In Sweden, we procure advanced pressure-regulating mattresses for around SEK 100 million per year. At the same time, pressure ulcers are estimated to cost society around €2.8 billion every year. The
Read more "

Healthcare-associated infections claim the lives of 1,500 Swedes every year - and many of these deaths could be prevented if healthcare mattresses were kept clean. We explain
Read more "
Welcome to Järven Health Care
One of Scandinavia's largest manufacturers of health care mattresses
With over 40 years in the industry
Järven Health Care
Bromsvägen 3 • S-891 60 Örnsköldsvik • Sweden
Tel: 0660-22 28 50 • Fax: +46 660-824 10